Year 2
Autumn term 2, 2022!

Welcome back and we hope you had a fun – filled half term. We have lots of exciting learning planned for this half term and we can't wait to get started.
Start time – 8:40am Pick-up time- 3:15pm
If you have any questions, concerns or worries, please contact me at year2@cpa.dsat.education and we will do our best to respond as soon as we can.
Please ensure that your child brings a labelled water bottle to school each day. A healthy snack is provided for all Year 2 children. Can you also ensure that all items of your child's uniform is clearly labelled too?
Please click on the links below to find out about how we teach Reading, Writing and Maths at Canon Popham C of E Primary Academy.
KS1 Reading Information For Parents 2022
KS1 Writing Information For Parents 2022
KS1 Maths Information For Parents 2022
Curriculum
Our theme this half term is 'What makes a place beautiful?'
Our theme this half-term will focus on developing our geographical enquiry knowledge, our enquiry skills and vocabulary. Through our study, we will identify human and physical features of our local area and compare and contrast Edenthorpe with a small area in a contrasting non-European country. We will also understand the impact which humans have on the world; discussing both the positives and negatives. 
Writing
We will begin our writing this half term by focusing on the film clip, A Cloudy Lesson.
A cloud maker and his apprentice grandson are busy making clouds but everything doesn't happen as it should.  As things don't go according to plan, the pair of them learn that good ideas come from happy accidents.
In response to the film, we will be writing diary entries as well as instructions to make our own clouds.
Click on the link below to watch the film clip.
After this we will study the book, The Bog Baby by Jeanne Willis.
When two small sisters go fishing to the magic pond, they find something much better than a frog or a newt. They find a bog baby. Small and blue with wings like a dragon, the girls decide to make him their secret. 
In response to this book, we will complete a narrative retelling of the story, write setting descriptions as well as develop our knowledge of past and present tenses.
Phonics and Reading
As a school we follow the Read, Write, Inc programme to deliver our phonics teaching. During this half term, we will continue to work hard embedding our knowledge of phoneme / grapheme correspondence, as well as continuing to segment and blend. We have lots of information on our schools phonics page here: http://canon-popham.vox-cms.com/site/phonics/
For those children who have progressed from the RWInc phonics lessons, we will continue with our reading lessons which are taught in the same style as KS2. We will focus on different skills throughout the week (vocabulary, retrieval, inference and sequencing) and how to answer different styles of questions.
We use a cursive style handwriting in our school. Please try to encourage your child to use this when they are completing any written home learning tasks.  A good resource for this is on YouTube to see how each letter is formed.  This can be found here.
If you would like to use the handwriting lines which we use in school, these can be downloaded and printed here:
Maths
This half term we will be learning about different calculation strategies where we will solve equations and word problems by drawing upon the addition and subtraction strategies learnt so far. We will also be learning multiplication and division facts for the 2, 5 and 10 times tables and how these can be represented. As well as this we will be building on our knowledge about length. 
This half term we will also be focusing on knowing and remembering our Key Instant Recall Facts (KIRFs) for Autumn 2. Please click on the link below for Year 2 Autumn KIRFs.
If you have any questions about these areas of Maths please don't hesitate to come and speak to us.
R.E.
In RE we are continue to build on our learning about the Christian faith and explore the question: Why does Christmas matter to Christians? We will explore the Nativity story, covering Mary and Joseph's journey from Nazareth to Bethlehem to Jesus's birth and his visitors. As well as this, we will learn about other Christian traditions that happen during Christmastide. 
Science
Our science theme this half term is Materials: Shaping Up. We will build on our learning from Autumn 1 about the suitability of different materials and their properties. We will continue to test a range of materials and consider in how these properties make materials useful for particular purposes. 
Design and Technology
In our lessons, we will be exploring sliders and levers. We will investigate products that have a variety of moving parts and mechanisms. We will use this new knowledge to design and make our own Christmas cards with moving parts. 
Computing
We will be using ScratchJr as an introduction to programming language (coding) and will be able to create our own animated stories and interactive games.
P.E.
In P.E our focus is Dance. In this unit we will explore new ways to move to music. We will learn canon timing where children move one after the other. We will also work with our partners and in groups to create new dance routines and gestures. 
Our PE day is Thursday. Please ensure that your child brings their correct (named) P.E. kit to to change into at school. If your child wears earrings, these must be removed or provide tape to cover them.
 P.S.H.E.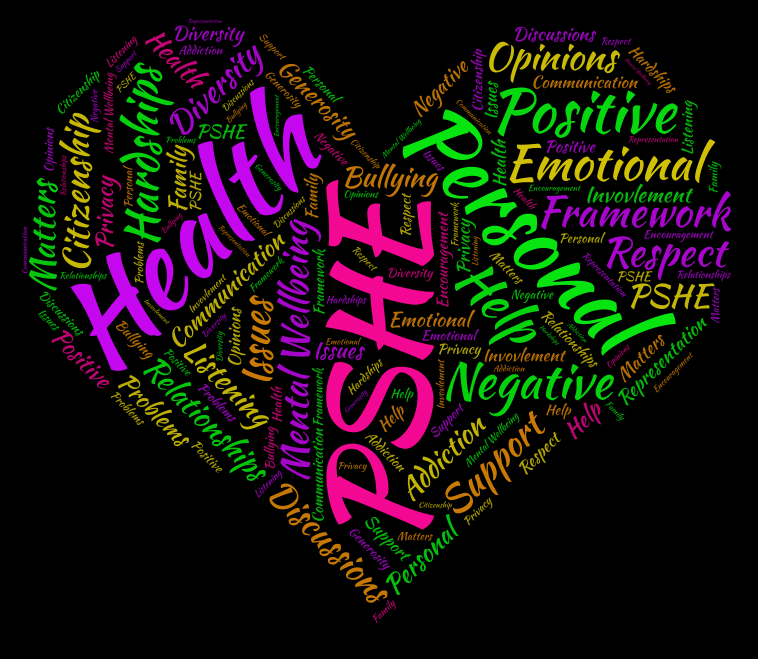 In P.S.H.E. we will focus on – 
Relationships – Friends
Living in the wider world – Online safety.
Music
Our continuing musical theme is I wanna play in a band. We will listen to a range of music around the theme of rock, including We will rock you by Queen, Smoke on the water by Deep Purple, Rockin' all over the world by Status Quo and I saw her standing there by The Beatles. Through musical activities we will learn and build on our knowledge and understanding about pulse, rhythm and vocal warm ups.
NUMBOTs – Every day 10 minutes
NumBots is an on-line programme to boost addition and subtraction skills. It is available on a range of devices, including mobile phones. You can play online at Numbots Game or download the NumBots app. Playing little and often will significantly improve your child's recall and understanding of number bonds and addition and subtraction facts. These are critical foundations in maths so we are excited by the impact NumBots will have. In order to get the best out of NumBots children should regularly play for short bursts of time over the week, there are 18 stages to complete!
If you have misplaced your log in details or are having trouble accessing the website, please email me to let us know.
READING – Every day 10 minutes
Please continue to enjoy your reading each day. Reading is fun and a great way to spend time together with your family, as well as developing our imaginations.  Encourage your child to talk about what they have read and ask them a question or two about the book. This will help consolidate their comprehension work in school. Adults please remember to record what your child reads at home in their reading record. We will count all entries in the reading diaries weekly and award golden tickets to those who have read 20 times or more in a month.
Our book change day is Thursday.
OXFORD OWL – One book a week
Oxford Owl is an e-book library to boost reading skills. Once your book has been read there is a short fun quiz to complete afterwards. Children will receive a golden ticket for every book they complete. Click on the link below to access Oxford Owl;
Oxford Owl for School and Home.
If you have misplaced your log in details or are having trouble accessing the website, please email me to let me know.
As always, thank you for your continued support with your child's learning.
Mrs Milnes, Mrs Margetts and Mrs Watson