Year 1
Spring 2, 2023
Welcome back, I hope you all enjoyed your half term break, we are excited to see you all back in school! We hope you are all ready to learn and enjoy this half term.
Start time – 8:40am                        Pick-up time- 3:15pm
A fruit snack is provided every day for our Year 1 children. Children may bring their own fruit (no bananas) or a cereal bar. Please ensure that your child brings a named water bottle to school each day.
If you have any questions, concerns or worries, please contact me at year1@cpa.dsat.education and I will do my best to respond as soon as I can.
Parent information and meetings
Tuesday 17th January 2:40pm Phonics Screening Check Meeting in Year 1
Please click on the links below to find out about how we teach Reading, Writing and Maths at Canon Popham C of E Primary Academy.
KS1 Maths Information For Parents 2022/2023
KS1 Reading Information For Parents 2022/2023
KS1 Writing Information For Parents 2022/2023
Here is what we will be learning this half term:                   
Curriculum focus: Geography – Where is it hot or cold?
In this unit, we will learn about hot and cold areas of the world in relation to the Equator and the North and South Poles. We will also be developing our atlas and map skills which we started in autumn 2. We will learn to:
understand the terms Hot and Cold
locate hot and cold places on a world map
identify physical features of hot and cold places
know the effects of hot and cold temperatures on human life
know the impact of temperatures on peoples lives.
English – Reading 
As a school we follow the Read, Write, Inc programme to deliver our phonics teaching.
Please access the links below to learn how and why we teach phonics in our school.
What is Read, Write Inc Phonics?
We also have lots of information on our schools phonics page which you can access here:
http://canon-popham.vox-cms.com/site/phonics/
English – Writing
We will begin our writing learning this half term with a film study  'Bubbles.' 
Gabby is walking on the beach and finds a bottle of bubbles – when she blows it she gets transported into fantasy. She has fun riding on bubbles and meets people and things on her way.
We will watch and discuss the film then complete some written activities including a setting description and a short narrative. We will learn to:
discuss a setting using our senses
continue using good features of a sentence (capital letters, finger spaces and full stops)
use and to join clauses in our sentences
You can watch the film by clicking the link below –
Bubbles  The site requires an email address to create a free account. (This link is to an external site and we are not responsible for it's content)
Our book study this half term is called 'Little Red' by Bethan Woolvin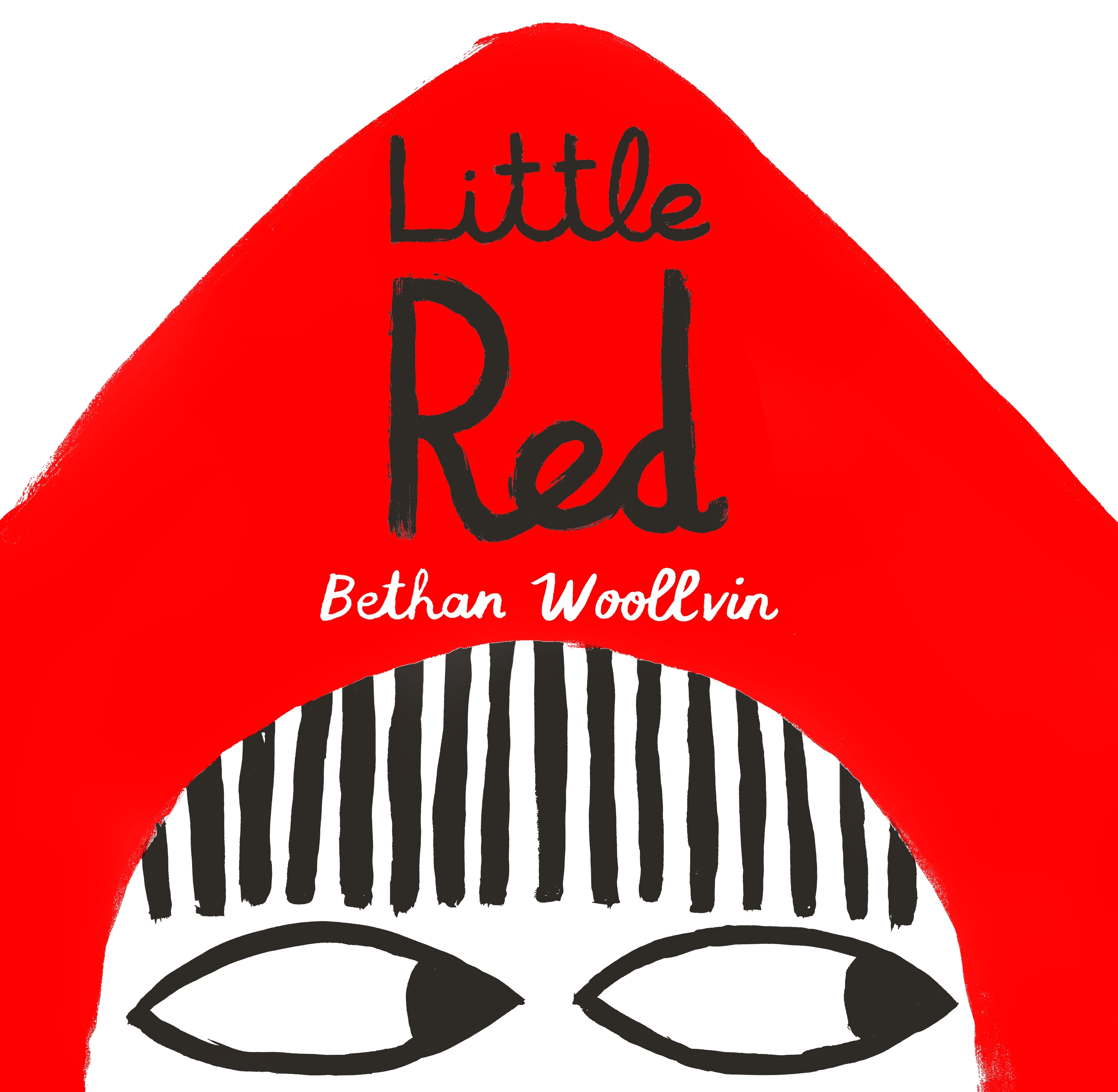 Little Red Riding Hood meets a wolf on her way through the woods to visit her sick grandmother. The wolf is hungry, and Red Riding Hood looks tasty, so he hatches a dastardly plan, gobbles up Grandma and lies in wait. So far, so familiar. But this Little Red Riding Hood is not easily fooled, and this big bad wolf better watch his back.
We will read the text and discuss it, then complete some activities including a newspaper report and a diary. We will learn to:
reason and explain using because
understand the features of a newspaper report
use similes to describe a setting
use the suffix ed to change words
Spelling
We use our Read Write Inc phonics knowledge to help us to spell when we are writing. There are some words that do not follow our spelling rules and we just have to learn them. The link below shows the words which appear frequently in our reading and writing. Year 1 are working towards being able to read and write these words by the end of the year.
Our handwriting links to our Read, Write Inc learning. Each letter has a phrase which helps us to remember how to form the letters. You can find a copy of this here: sounds with handwriting phrase
We use a print style handwriting in year 1. Please try to encourage your child to use this when they are completing any written home learning tasks, ensuring letters are the correct size with clear ascenders (e.g. b, d, h) and descenders (e.g. g, j p).
Please click here to see the ascenders and descenders: How to write letters
An ascender is the upwards part of a letter that exceeds the mean line of font and goes up to the top red line on our handwriting lines. They are used in handwriting and help to recognise letters. Examples of ascenders are uppercase letters and some lower case letters. The lower case letters that are ascenders are: 'b, d, f, h, i, j, k, l, t'.
The opposite of an ascender is a descender, letters that have a portion of the letter going below the baseline, which is the lowest blue line on our handwriting lines. Descenders go down to the lower red line on our handwriting lines. The letters that are descenders are: 'g, j, p, q, y'.
All the other letters 'a, c, e, i, m, n, o, r, s, u, v, w, x, z' sit between the two blue lines on our handwriting lines.
If you would like to use the handwriting lines which we use in school, these can be downloaded and printed here:
Maths – 
This half term we will learn about exploring calculation strategies within 20. We will learn to:
use number bonds to identify subtraction and teen facts
use knowledge of doubles to calculate near doubles
represent the make ten strategy
understand the = symbol represents equivalence
choose an addition strategy based on the numbers in an equation
In addition, we will learn about numbers to 50. This unit builds on our prior learning of place value to 10 and 20. We will learn to:
order an compare numbers 20 to 50 and identify missing numbers
recognise groups of ten
recognise tens and ones within a 2 digit number
use place value charts
count in twos, fives and tens
describe and complete number patterns
Finally, we will learn about addition and subtraction within 20. This unit builds on our prior learning of addition and subtraction to 10 in the autumn term. We will learn to:
compare sets using the language of more, greater, fewer, less and difference
compare two sets by finding the difference
explore numbers with a difference of 1 and 2 on a number line
use the Make 10 strategy to identify difference on a number line
write subtraction equations to represent comparison situations
write addition equations to represent comparison situations
interpret and solve comparison problems using manipulatives
We will continue to focus on knowing and remembering our Key Instant Recall Facts (KIRFs). More information about our school KIRFs can be found here Our Maths Page – Canon Popham C of E Primary Academy (vox-cms.com)
Please click on the link below for Year 1 KIRFs, we are currently working on Spring 2. By the end of this half term children should know the number bonds for each number to 10 instantly.
CP KIRFS Year-1-Autumn 1 and 2
CP KIRFS Year-1-Spring 1 and 2
KS1 Number Games  A booklet with number games to help practice and apply mathematical skills.
R.E. – Why does Easter matter to Christians?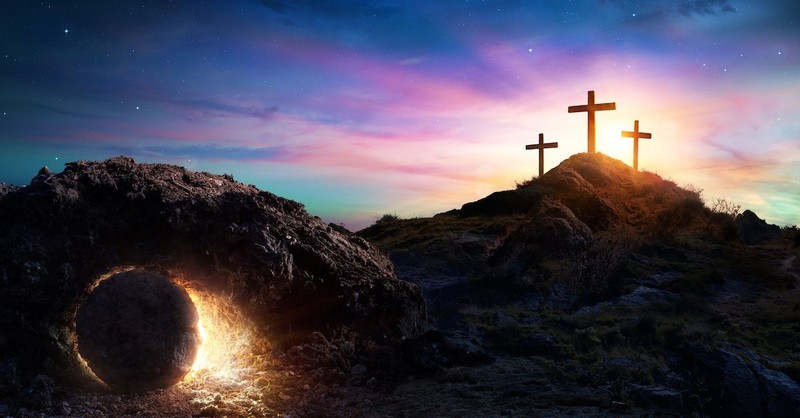 In this unit, we will learn about the Christian religion and explore the question Why does Easter matter to Christians? Easter is very important in the 'big story' of the Bible. Christians believe that Jesus rose again, giving people hope of a new life.
We will learn to:
discuss how Spring differs form other seasons and how it includes the idea of new life.
recognise that Incarnation and Salvation are part of a 'big story' of the Bible.
tell stories of Holy Week and Easter from the Bible and recognise a link with the idea of Salvation (Jesus
rescuing people).
recognise that Jesus gives instructions about how to behave.
give at least three examples of how Christians show their beliefs about Jesus' death and resurrection in church worship at Easter.
think, talk and ask questions about whether the story of Easter has anything to say to us about sadness, hope or heaven, exploring different ideas.
Science – Looking at animals, including humans
In his unit, we will identify and name a variety of common animals including fish, amphibians, reptiles, birds and mammals. We will learn to:
identify and name animals by their distinguishing features, and start to recognize that animals can be grouped according to common characteristics

describe and compare the structure of a variety of common animals (fish, amphibians, reptiles, birds and mammals, including pets)

 

discover what makes birds a distinct group of animals

learn about some familiar nocturnal animals that might be found in and around the local environment at night time.

identify and name a variety of common animals that are carnivores, herbivores and omnivores

 

find out about the different types of pets that they have at home.
History
We will focus on a History theme next half term.
Art 
We will focus on Art next half term.
Design and Technology – Textiles, templates and joining techniques
In this unit we will be researching, designing, making and evaluating a textile product. We will be learning to:
understand how simple 3-D textile products are made, using a template to create two identical shape
understand how to join fabrics using different techniques e.g. running stitch, glue, over stitch, stapling
explore different finishing techniques e.g. using painting, fabric crayons, stitching, sequins, buttons and ribbons.
know and use technical vocabulary relevant to the project
Consider health and safety throughout the project
Computing – Photo capturing and editing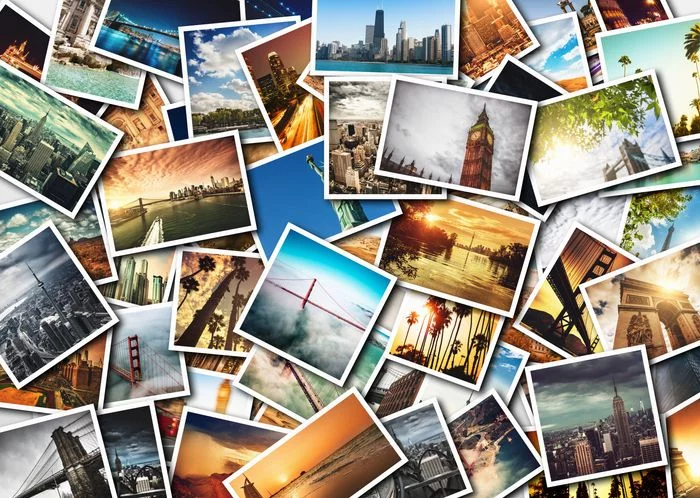 In this unit, we will be taking and editing photographs, searching for images online and creating a photo collage. We will be learning to:
understand that holding the camera or device still and considering angles and light are important to take good pictures.
know that you can edit, crop and filter photographs.
know how to search safely for images online.
P.E. – Hockey (Unihoc)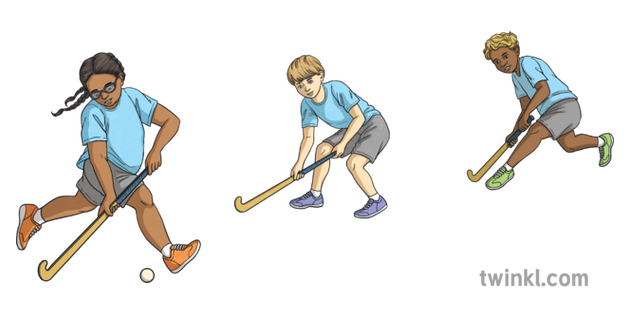 In this unit he children will learn individual skills such as feint dodges, flicks, jab tackles and basic attacking and defending as well as tactical play. They will participate in team games and use some of the basic rules of hockey. We will learn:
how to correctly hold a hockey
stick
how to angle feet when pushing
and hitting the ball
participate in team games
be able to communicate effectively
dribble open stick and Indian dribble
develop simple tactics for attacking and defending
to push and hit the ball.
become familiar with some of the key
rules of the game.
We will continue to display and show an awareness of how our body functions change during exercise.
Our PE day is Thursday. Please ensure that your child brings their correct (named) P.E. kit to school on that day to change into after lunch. For health and safety reasons, please can children remove jewellery on PE day or provide plasters to cover earrings if this is not possible and ensure long hair is tied back away from the face.
P.S.H.E. Community – Online safety
In P.S.H.E our focus is living in the wider world; Online safety. We will understand that people need to get the correct balance of time spent online and offline, understand why we shouldn't share personal information and understand how to keep our personal information private and safe when we are online. Through a variety of activities, we will learn:
about how the internet and digital devices can be used safely to find things out and to communicate with others
about different ways to learn and play; recognising the importance of knowing when to take a break from time online or TV
about how physical activity helps us to stay healthy; and ways to be physically active everyday
about why sleep is important and different ways to rest and relax
about how the internet and digital devices can be used safely to find things out and to communicate with others
basic rules to keep safe online, including what is meant by personal information and what should be kept private; the importance of telling a trusted adult if they come across something that scares them.
Music – Blues, baroque, Latin, Bhangra, folk and funk
Our musical theme is In the groove! by Joanna Mangona. Through musical activities we will learn and build on our knowledge and understanding about pulse, rhythm and vocal warm ups, play instruments and improvise. We will listen to the song In The Groove and other songs in other styles:
●How Blue Can You Get by B.B. King
●Let The Bright Seraphim by Handel
●Livin' La Vida Loca by Ricky Martin
●Jai Ho by J.R. Rahman
●Lord Of The Dance by Ronan Hardiman
●Diggin' On James Brown by Tower Of Power
NUMBOTs – Every day 10 minutes
NumBots is an on-line programme to boost addition and subtraction skills. It is available on a range of devices, you can play online at Numbots Game or download the Numbots app. Playing little and often will significantly improve your child's recall and understanding of number bonds and addition and subtraction facts. These are critical foundations in maths so we are excited by the impact Numbots will have. In order to get the best out of NumBots children should regularly play for short bursts of time over the week. Children will receive a golden ticket for accessing their Numbots for 15minutes or more each week.
If you have misplaced your log in details or are having trouble accessing the website, please email me to let me know.
READING – Every day 10 minutes
Please continue to enjoy your reading each day. Reading is fun and a great way to spend time together with your family, as well as developing our imaginations. Adults please remember to record what your child reads at home in their reading record. We will count all entries in the reading diaries weekly and award golden tickets to those who have read 20 times or more in a month.
Our book change day is Thursday.
OXFORD OWL – One book a week
Oxford Owl is an e-book library to boost reading skills. Once your book has been read there is a short fun quiz to complete afterwards. Children will receive a golden ticket for every book they complete. Click on the link below to access Oxford Owl;
Oxford Owl for School and Home.
If you have misplaced your log in details or are having trouble accessing the website, please email me to let me know.
As always, thank you for your continued support with your child's learning.
Mrs Rowe, Mrs Holmes, Miss Smith and Mrs Jones